Most of you have known all about Jenna Jameson before we launched her Fleshlight this month, but for those select few that are curious about this Porn Legend this is for you.
Jenna Jameson
Adult film actress and entrepreneur Jenna Jameson was born Jenna Marie Massoli on April 9, 1974, in Las Vegas, Nevada.
Jameson began acting in adult films in 1993. By 1996, she had won several prestigious awards, including the 1995 The X-Rated Critics Organization XRCO Award for Starlet of the Year, 1996 Hot D'Or Best New American Starlet, and the 1996 AVN Best New Starlet Award.
Jenna Jameson and friends at an after-party for My VH-1 Music Awards at the Hard Rock Cafe in Los Angeles.
Her erotic film career produced innumerable hit movies, and her extraordinary success led adult video concern Vivid Entertainment to sign her to a 15-picture deal in 2003. Over the course of her on-camera career, Jameson appeared or starred in more than 100 videos and compilations. She also won nearly every award offered by the adult entertainment community, including inductions into the 2005 X-Rated Critics Organization Hall of Fame and the 2006 Adult Video News Hall of Fame.
Jenna Jameson at the "Private Parts" movie premiere in 1997
In 1997, Jameson broke into the mainstream with a brief scene in Howard Stern's biopic, Private Parts. Just as she was beginning to gain widespread recognition, Jameson reaffirmed her ties to the porn industry in 2000 by founding the adult-themed media corporation ClubJenna, Inc. The effort branched into a Web site, as well as an adult-themed production company.
After the success of her first foray into conventional media, Jameson ventured into more mainstream productions. She worked as voice talent on the animated TV show Family Guy in 2001, and for the video games Grand Theft Auto: Vice City and Tony Hawk's Pro Skater 4, both in 2002. She also appeared in rapper Eminem's 2002 video for the single, "Without Me," and became a regular guest on Howard Stern's popular radio show.
Additionally, the 2003 E! True Hollywood Story devoted to Jameson was one of the highest rated in the show's history.
In 2004, Jameson released the best-selling autobiography, "How to Make Love Like a Porn Star: A Cautionary Tale." It became an instant hit, staying on The New York Times Best-Seller list for six weeks in a row.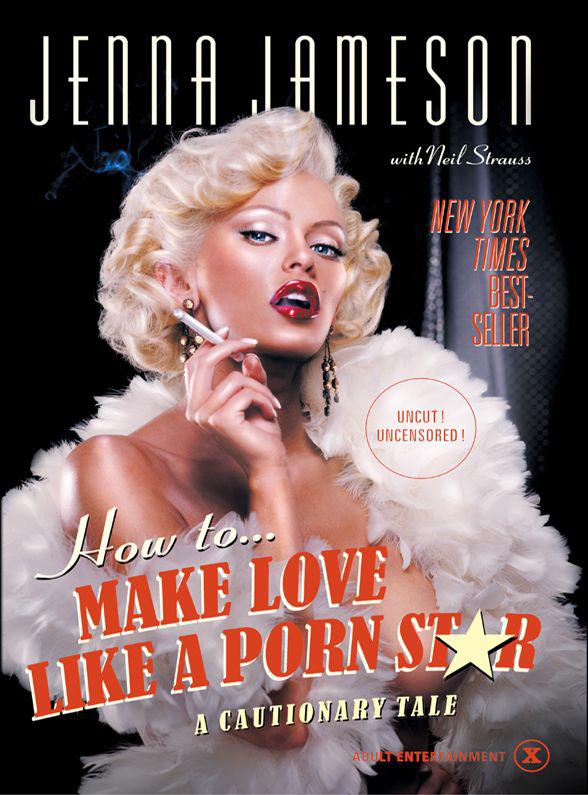 Jameson's success caught the attention of Playboy Enterprises, who purchased ClubJenna in 2006. With revenue of more than $30 million, the company now sits in the Fortune 500 rankings. After Playboy's acquisition, the company launched the Club Jenna Channel, a pay-per-view channel featuring the prominent starlet.
Jameson has been dating mixed martial arts fighter Tito Ortiz. In January of 2008, Jameson retired from the adult film industry and on March 16, 2009 Jameson gave birth to twin boys named Jesse Jameson Ortiz and Journey Jett Ortiz.
Jameson starred in the comedic horror-film, Zombie Strippers (2008), as well as the independent comedy How to Make Love to A Woman (2008).
As you know she has rekindled her career and has become the newest addition to the Fleshlight Girls line.
We're honored to have
as our newest Fleshlight Girl!